Holiday Accommodation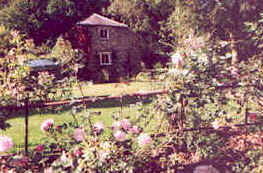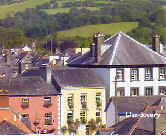 Click on picture or text to select service
Cefn Cilgwyn dating back to the 16th century, was the original manor house of the 4,000 acre Cilgwyn estate. Situated in the picturesque wooded Ydw valley, bordering the Brecon Beacons National Park and Black Mountains, Cefn Cilgwyn will appeal to country lovers for it's stunning scenery, peacefulness and abundance of wildlife.
With Red Kites and Buzzards a common sight in the skies, Salmon, Sewin and Trout abundant in the crystal clear waters of the rivers and mountain streams; the area is idyllic for walking, cycling, bird watching, fishing, carriage driving and horse riding.
Golf and swimming are available locally whilst the central location of Cefn Cilgwyn makes it an ideal spot from which to explore the mountains, coastline and attractions of South, West and Mid Wales.
The ancient Market Towns of Llandovery, Llandeilo, Carmarthen and Brecon provide ample shopping opportunities. When it comes to food and liquid refreshment, you will be spoilt for choice by the numerous friendly hostelries scattered around the surrounding countryside, towns and villages.
The garden bordering onto Cilgwyn Forest provides an ideal spot to relax and guests are welcome to make use of the summer house and barbecue facilities. There is ample car parking adjacent to the cobbled courtyard.
Home Page | Carriages for All Occasions | Weddings | Funerals | Lonsdale Drag | Carriage Driving Instruction | Junior Camp 07 | Special Occasions | Self Catering | Local Attractions | Duty of Care | Code of Practice | What's On